Caravelle Cutaways at the workshop in 1959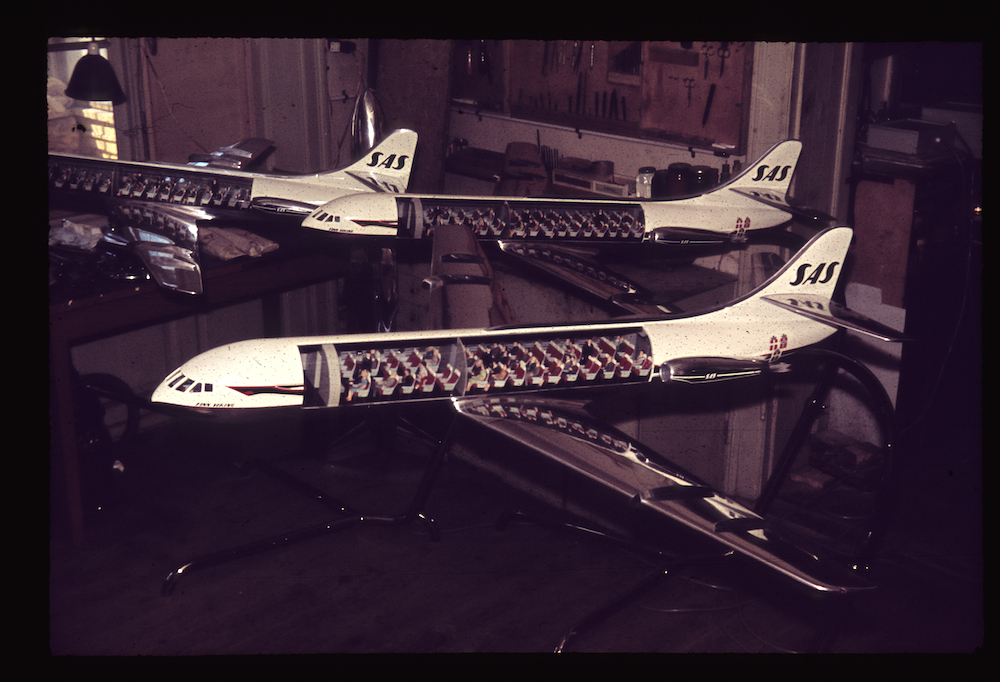 A unique image featuring one of the 'holy grails' from W. Osgaard & Co., the 1:25th scale SAS SE-210 Caravelle Cutaway. Between 20 and 25 of these were made in 1959 to promote the beautiful and sleek jetliner that made SAS enter the jet age.
The models were cast in aluminum and featured interior lights, navigation lights (one in each wing and one in the vertical stabilizer) and spinning perspex 'jetstreams' in the two engines powered by small electrical motors. The weight of one of these models including the chrome display stand was close to 30 kilos.
This image was shot by an employee at the workshop in 1959 shortly before the models were shipped off to Scandinavian Airlines. They obviously marked a proud milestone for the factory and the employees, too.
Around 1966, some of these models were recalled to be repainted by Fermo in the new 'SCANDINAVIAN' livery. Today, the surviving examples are mostly to be found in museums.